Best Study Habits
Since the end of the third quarter is coming up soon and the end of the school year even sooner, a lot of tests and quizzes are coming up. This is not just for class but also for state tests. Studying is one of the most important things to
do when a test or quiz is coming up. But studying can also be very draining, physically and mentally. There are many things that you can do to prevent that exhaustion. 
  Now there are many types of ways that people learn. These are visual, reading and writing, auditory, and kinesthetic. Depending on which learning style fits you best determines which way you should study. For example, if someone is a visual learner, they should ask their teachers for handouts. Visual learners, coming from ThoughtCo., are "those who process and retain information best when they can see it". Some studying habits that visual learners should start doing, if not already have done, is to incorporate white space into their notes. Having an abundant amount of
information crammed together could be too much for their brain. This white space would also be a good area to use to draw, charts, graphs, or little photos that could help the learner. Flashcards are also a great way to study, but instead of having a whole bunch of words, incorporate photos and symbols. Making outlines also are a great way to organize your notes for a visual learner. "In an outline, you can structure a large amount of information using headings, subheadings, and bullet points", provided by ThoughtCo.
Although visual learning is one, if not the most, common learning style. There is auditory learning which is when people learn and study best when listening to something or someone teaches the class or department. Typically working or studying in a quiet environment, avoiding music, conversations, and TV would work best for an auditory learner. When it comes to studying using audio clips, videos, little jingles, or auditory repetition, is a good way to memorize the material. Reading aloud passages or equations, whatever it is that person is studying, would help as well. "Read the directions for tests or assignments aloud, or have someone read them to you, especially if the directions are long and complicated", the information supplied by Cowley College. Gathering old tests or quizzes then reading your answers out loud and how you came to that conclusion is a great assistant to becoming better at that topic.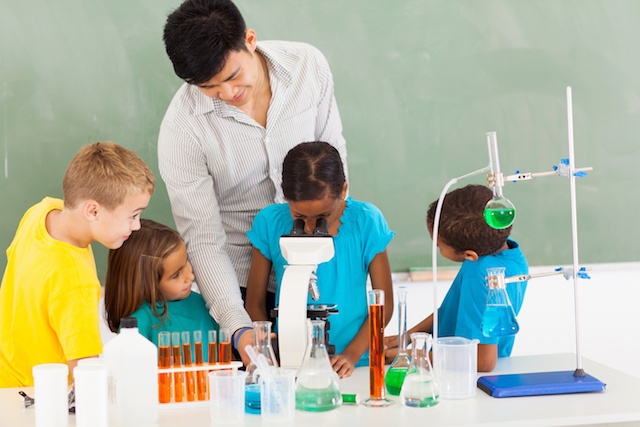 Only two more learning styles to go through, kinesthetic and reading and writing. Kinesthetic learners usually do their best while learning physically, rather than sitting and listening. Ways to improve in this studying style are to work standing up and using small movements while working. Working in exercising into an everyday schedule will "have a positive effect on your mental abilities", according to Indeed.com. Using tension and relaxation would help this kind of learner refocus. All you need to do is add some tension in your muscles, the release it after at least five seconds into relaxation. It's a good way to refocus especially since it is quiet and can be done in a confined space. Indeed also says that "If you're having trouble communicating or understanding ideas, try utilizing role-play. Acting it out may prove easier for you to process the information and get your ideas across". 
 The last and final learning style is writing and reading. Following with College Raptor, re-writing and/or re-reading notes or passages will help ingrain it into the brain: "It helps them to ingrain what they learned when they attach physical motion, especially if the notes were originally typed". Commonly, people with this type of learning, make lists and organize their notes. Then according to College-Writers.com, reading additional information will "help you clarify some difficult details". Finding more in-depth information will always help you understand more. 
  So, first, figure out which one you are first then try any of these methods to help you study. If these don't work for you, there are other ways to help study. Including taking breaks, studying for a few hours, joining or creating a study group, and staying away from your phone or any other distractions.